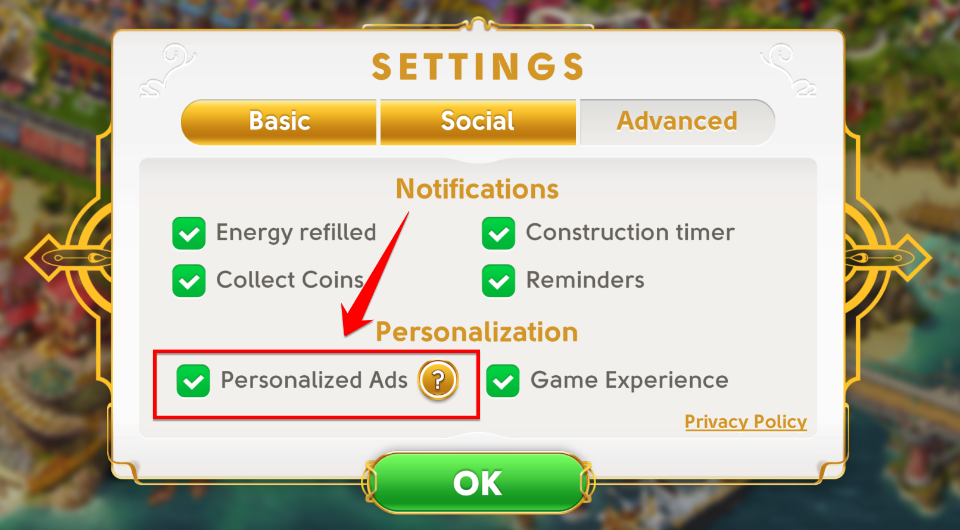 When this is on, you will see ads tailored to your interests. When the toggle is off, you will still see ads, but these may be less relevant to you.

For our players on the web/Facebook, personalization will need to be turned on in order to see ads and receive ad-related rewards.

If you are 16 years or older, you can choose to have a personalized advertising experience, and allow us and our trusted advertising partners to collect and process certain information about you and your device (e.g. your device's ad identifier or which Wooga games you play). Based on that information we and our advertising partners can show you ads that best fit your interests. Some of the above information (including personal data) will be processed by these advertising partners for their own purposes subject to their own privacy policies.
You can change your choice at any time in the game's settings.